VACANCY ANNOUNCEMENT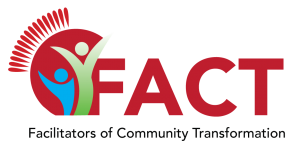 VACANCY ANNOUNCEMENT
BACKGROUND
Facilitators of Community Transformation (FACT), is a Non-governmental Organization that strives to promote community engagement for sustainable community growth and development in Malawi. FACT envisions a developed, just society that is free from any human suffering. The organization has active programs in Mulanje, Dowa, Salima, Mchinji, Nkhatabay,Kasungu, Mzimba, Mangochi and Karonga and various other districts. However FACT operates at a National level within various networks and collaborations with Community Based Organizations and the organization was formed in the year 2012. A career opportunity has arisen in our organization for the following position;
POST:             FINANCE ASSISTANT
DUTIES AND RESPONSIBILITIES
Update Financial Spread Sheets with daily transactions.
Prepare balance Sheets.
Track and reconcile Bank Statements.
Create Cost analysis reports, fixed and variable costs.
Process Tax payments
Support Monthly payroll and keep organized records.
Record accounts payables and accounts receivables.
Process invoices and follow up with clients, suppliers and partners as needed.
Provide administrative support during budget preparation.
Participate in quarterly and annual audits.
Work Experience
Worked experience as finance Assistant or similar role for not less than 5 Years.
Good knowledge of Accounting and Bookkeeping.
Advanced MS Excel Skills, creating Spread Sheets and using financial functions.
Familiarity with Accounting Software e.g. Quick books
Attention to detail with ability to spot numerical errors.
QUALIFICATIONS
Advanced diploma from ICAM
Motor Cycle driving licence will be an added advantage.
Applications will be received not later than is 26th February 2021, and should be addressed to and sent to ;
The Office Manager
Facilitators of Community Transformation (FACT)
P.O Box 30407,
Creswell Building,
Area 18,
Lilongwe, Malawi
Email Address : [email protected]